Welcome Georgia, Massachusetts, Pennsylvania & New Mexico agents! Join Now.

We Are Looking For Manager Type Licensees in These States: GA, MA, NM, AL, & LA. Contact Us.

Grow Your Own Branch Office or Start Your Own Team and Make More Money! Read More.

Better Benefits, Tools, Training & 100% Commissions For The Independent-Minded & Brand New Agent. Join Now.

Join Now & Receive 500 Business Cards and 2 Yard Signs or 2 Magnetic Car Signs Absolutely Free! Read More.
How paperless is your company? We offer among other things, a free paperless transaction coordinator to every agent for...
Earn added income by starting a team or opening a branch office. We have plenty of benefits, features and great commissi...
Are you sick and tired waiting to get paid? Are you getting behind on your bills? Do you wish you could be paid right af...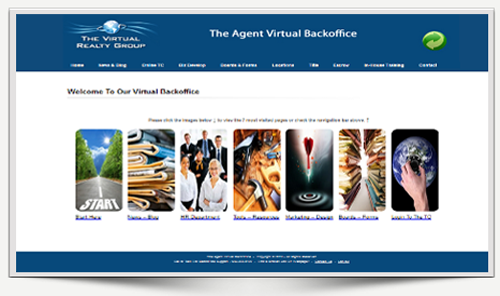 Video Of Our Agent Virtual Backoffice →

This is a very short 3.5 minute video of our Agent Virtual Backoffice which houses everything from our paperless transaction coordinator to brochures, farming cards and listing & buyer presentation material. Agents can order their website or Facebook micro sites, watch training videos, access transaction forms, Blog postings and so much more….When considering a Virtual Real Estate brokerage to join, be sure to compare their Agent Virtual Backoffice to ours. Click on the image to the right for video to play. Turn up your speakers. →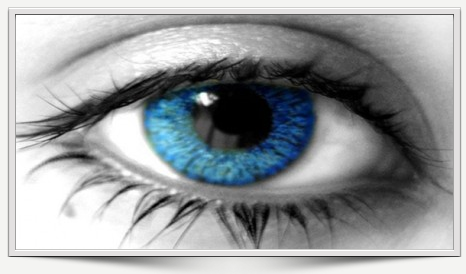 ← Request a Private Webinar!
Interested in taking a "Live" look at our Agent Virtual Backoffice? We offer a free one on one private webinar on our exclusive, extremely comprehensive Agent Virtual Backoffice. We use very simple screen sharing technology, so no programs or software to download. Please click the blue eye image on the left to request your free private webinar and get a first hand glimpse of what every agent of ours gets to enjoy.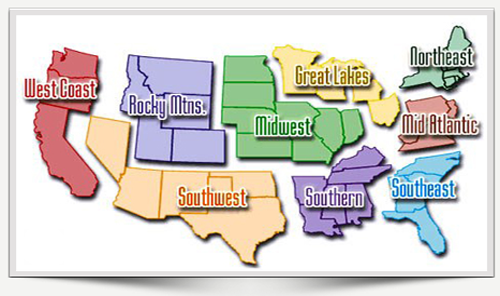 Where Are We Growing Next? →
Our growth plan enables us to enter a few new states per year and so far we have done that. For 2012, we added HI, LA, FL and MS. For 2013, we have added CO, NY, GA, CT and AL. For 2014, we have added NM, MA & PA. If you are a broker in a state(s) we are not yet licensed in or are curious about opening a branch office in a state we have entered or would like to inquire about being the face of our company in a state we may be licensed in but have not launched into yet, please click anywhere on the map image to the right to contact us. Stay tuned for our future growth:-)
Read What Some Of Our Agents Are Saying About Us ↓
Move your mouse into the box and scrolling will stop↓
My experience with The Virtual Realty Group has been WONDERFUL! After working for a big box firm who provided little to nothing and took a 36% commission split, coming to The Virtual Realty Group has been an exciting and rewarding change of pace. Their flat-fee commission is AMAZING. I am making so much more money than I was with my other firm with essentially no change in support from my BIC and other office colleagues. Working with The Virtual Realty Group is EASY because their online transaction coordinator allows me to upload all of my documents before closing and receive an upfront commission disbursement authorization that I can forward to the closing attorneys. This allows them to cut me a direct check that I can get the same day of closing. I cannot say enough good things about this firm and I am telling every agent I know about it. My only regret is that I didn't find The Virtual Realty Group sooner because I could have saved myself a lot of money. –Kaitlin
As a full time Real Estate agent with several closings per month, I was tired of paying my broker outrageous fees. When I found The Virtual Realty Group and looked into their packages I was immediately sold! I have been able to continue my work without a hiccup and save up A LOT of money in the process. The Virtual Realty Group was quick to welcome me and also help with any questions I had. For any Real Estate agents fed up with paying high brokerage fee's for no reason (Full time or Part time), I recommend The Virtual Realty Group! This has been the best decision in my Real Estate Career. –Zach
I've really enjoyed working under the VRG, everything is very straight forward and when I have any questions, Eric gets back to me right away. My Broker is very knowledgeable and has been wonderful.. I was with KW for a few years and was tired of giving up my hard earned money when I was generating all of my own business. This is a great avenue for someone that is independent and doesn't care for office bureaucracy or 'cheerleading weekly meetings'. Definitely beats the huge brokerages in so many ways! –Pavla
The Virtual Realty Group provides an efficient platform allowing me to maximize profit through higher payouts, while letting me decide on what expenses are necessary. No desk fees! No technology fees! No mandatory mailers! No fluff! No "Rah-Rah" meetings! No office politics! No floor time! No B.S.! –Dean
After spending some time with a big box company I felt like something was missing in my business. I began my search for a new broker with two requirements in mind. First, I wanted as much control of my business as possible. This decision was based on losing listing opportunities because I was not able to make accommodations for some sellers that I was willing to make, but my broker was not. Second, I wanted the opportunity to brand my own business to the full extent that State Law would allow. My state allows agents to brand their own businesses as long as the broker's logo is also displayed somewhere on my marketing pieces. The Virtual Realty Group was exactly what I was looking for. I spent a lot of time researching them and calling other agents that joined their company. No one had anything negative to say and neither to do I. VRG utilizes a fantastic agent back office loaded with valuable information and tools to help their agents succeed. They have free cloud storage, free property websites, free agent sites with IDX, a great transaction coordinator, eSignature solutions, and much more. Support from my broker has been top notch and anytime I have a question someone is available. The best part is my income growth. I have made more money in 2014 with VRG than I did all of 2013 with my previous companies compensation model. Since joining VRG, I have been able to invest my marketing dollars in areas that I felt were most important to my business and it's growth, rather than that money being spent in ways that I was less than pleased with by my previous company. VRG has taken the "Agent First" approach further than any other company in the business. –Royston
The Virtual Realty Group has afforded me the opportunity to receive 100% of my commission that I earn. I have been a realtor for 10yrs + and got tired of giving my hard earned commissions away when most companies I have been with did not give me clients, and did not give me the support and mentoring I needed. When I have a question or need something, I feel confident I will get a response before the end of the day... most often within the 1st 15 min. –Myrtho
I joined The Virtual realty Group in September 2013 and immediately saw a difference. I had worked for many other firms in my 12 year real estate career, from REMAX to local companies, so I knew what was out there. Some of those firms offered 100% commission structures as well, but that was the extent of their offerings. They promised the moon but never delivered. This company is not your run of the mill 100% commission firm! They offer so many tools to their agents, most of them free, and the support I receive from my BIC, Andre Allen, is sincere, knowledgeable and fast. I never have to hunt him down or wait days for a return call. The internal CRM system is also wonderful, and it makes it easy to upload paperwork and keep track of listings and sales. The support from the staff is great, and I even was given some excellent tips on photography by the CEO! The commission structure is great, and you can even get paid at closing! No more chasing down your BIC to get paid, or waiting days for a check. I get my portion right there at the table. I have had more success with The Virtual Realty Group and I think it is due to the tools, support and appreciation that I feel for my hard work. Joining this firm is the best decision I have made in my career! –Rosemarie
Having worked for a large name agency previous to starting with The Virtual Realty Group, I did not know what to expect. I knew that I needed to make a change from paying excessive monthly fees for the use of the well-known name and little to no service and support. As a REALTOR, my job is to market my name and professional service. Eric Israel has been amazing with his knowledge and enthusiasm in marketing. When asking for assistance in marketing and coming up with creative advertising, my previous company only referred me to a high priced third party that would result in yet more fees. At The Virtual Realty Group, Eric not only helps me with my marketing visions, but also has the materials back to me in within 24 hours. The Backoffice with VRG is extremely easy to operate and is full of useful information. In addition, having a broker that truly cares for me as an agent is priceless and I feel I have this with my broker in Austin, TX. I highly recommend The Virtual Realty Group whether you are new to real estate or are a seasoned professional looking for a better organization.–Susan
What I appreciate the most as a new agent is the support and encouragement that Eric has provided me. This coupled with the well designed Backoffice, The Virtual Realty Group is where I want to be! –Janine
Having worked for a small boutique brokerage in Arizona and one of the "Big Box Companies", I found myself searching for a place to hang my hat that offered me the independence of working where I wanted with the support I needed to move my business forward and allowed me to keep the most of my commissions. I looked at many companies before deciding to work with The Virtual Realty Group. I received several email ads that were very intriguing and finally clicked through to take a look at the site. The site was amazing and really addressed my needs and concerns in a very straight forward manner. I called the phone number to get information and was even more shocked when the man behind the company answered the phone! Eric is passionate about his company and the ease of use he has created in the back office. I truly have everything I need at my fingertips and if it is not there – Eric will get it for you. He is accessible, returns his emails and phone calls, and is a mountain of knowledge of the real estate industry. Best of all – almost everything he recommends is free – which helps us all out! Working with The Virtual Realty Group has been an amazing experience from day 1. I have met so many others who have the same passion and drive as Eric and their willingness to be responsive and try new things is amazing. He continues to build an organization that is straight forward, passion fueled, full of integrity, and follows through on commitments made. I have been fortunate to not only work for this wonderful company but also to partner with VRG to deliver a training solution that meets the high standards of the company and also provides a great value to those who participate. Actually – what sums up my feelings about The Virtual Realty Group is this: VRG delivers beyond expectations, provides great value, provides great service, fulfills all my needs, is always friendly helpful and accommodating, and has the utmost integrity always. I tell Eric everyday how much I admire the business he has created, the passion he has for helping others, and the amazing platform he has built that is straight forward and easy to use. Thank you Eric for creating this wonderful company that I am proud to represent every day. –Daphne
I had my doubts about working without a transaction coordinator, but the The Virtual Realty Group made it very easy to keep track of all my documents. Everything was easy to navigate from the website. Eric was extremely helpful and available to help anytime of the day and weekends too! The Virtual Realty Group made it easy to complete my transaction without any difficulties. Any question in which I called or emailed about, was answered fast. I had been away from real estate for awhile and The Virtual Realty Group made it very easy to transition back into the game with their extensive knowledge. –Richard
Eric is a great owner and responds immediately to any questions or concerns that you have. Every time I've had a question he's been right there to answer it and been very supportive. If you are motivated, a go-getter and work hard for yourself, the VRG model is perfect. I would definitely recommend VRG no questions about it because when it comes down to it, the paycheck makes any lack of a normal office setting an afterthought.–Marcell
I have been with The Virtual Realty Group for over 7 months now and I am very happy I made the switch. Being a Real Estate Broker, I felt it was important to go on my own but still wanted back office support and E&O Insurance so I would still be competitive in the market. I responded to Eric's add and found him to be honorable and very resourceful which helped me make the move an easy decision. Thank you very much Eric.–Catherine
The Virtual Realty Group has been the ideal fit for me. I am able to set my own pace and be independent. When I have a question or need, The Virtual Realty Group always responds in a timely manner.–Michael
I am enjoying my experience working with The Virtual Realty Group. I find them very helpful and eager to support me in anything I have needed. They are readily available to me when I need them, yet offer as much freedom as I want or need. Their online backoffice is great and offers so much.–Lisa
I'd like to take this moment to thank you so much for all the help you have given me in my first two transactions! Your help made it so much easier for me to understand what I was doing my first time. I appreciate your help and encourage any future realtors out there that need a great broker to join your group! Thanks for everything!–Gary
I have been with a couple 'big box' agencies in my career. Either the Broker was unavailable to me or I was straight-up paying ALOT of money for services I didn't use. This is not the case with The Virtual Realty Group. Eric is a REAL person and available to me when I need to bounce ideas. At The Virtual Realty Group all the services are free and it is up to me what additional investments I make in my business. It is comforting, in a career of chaos, to be able to focus on what I do best and build a successful business on my terms.–Sandra
The Virtual Realty Group foundation and the efforts that Eric Israel puts forth to provide for, support, and encourage growth in their aligned agents and brokers sheds clear light on their awareness of the importance of creating an atmosphere and opportunities for you that will build on the foundation of, not remain at, standard industry practices; that of which help foster your accomplishments in real estate. "Making a difference" would sum up our experience with Mr. Israel and The Virtual Realty Group.–Jason
I was a fairly new California real estate broker about to do my first real estate deal and needed E&O insurance. So I did a Web search and happened upon The Virtual Realty Group and Eric Israel. It must have been my lucky day! Rather than offering just E&O insurance, I quickly discovered that Eric's company offers a complete solution for brokers and agents that covers all the bases -- vastly more than just E&O. That first deal is under contract and headed towards closing, and Eric and his operation have been indefensible every step of the way. I literally can't heap enough praise on Eric in this short space -- he is amazing, always available when I have a question, always on top of everything, extremely knowledgeable, and a true pleasure to work with. I look forward to doing many more deals with Eric. Regardless of an agent's or broker's experience and skill level, I believe the single best thing they can do to run a great operation -- one that looks like it has a real office behind it, even if they're on their own -- is to call Eric.–Michael
The Virtual Realty Group was just the thing I was looking for in a Real Estate office. The commission plans that are offered can't be beat by any other real estate office. The state of the art virtual back office offers all the tools you need for a smooth closing and high levels of customer satisfaction. With all the latest technological advances in real estate, most agents work in the field or from home offices. So why give away your hard earned commission for the sake of a brick and mortar office.–Sylvester
The Virtual Realty Group gives you all the tools and technology you need to run a successful real estate business.–Don
Since joining The Virtual Realty Group, Eric has set up my website for my type of business, focusing on listing properties. Eric help set up short sale letters to mail to potential customers. The Virtual Realty Group has been everything I hoped it would be and more. I would recommend joining The Virtual Realty Group, to anyone looking to make a change.–LeRoy
I do want you to know that I am impressed with the support to the The Virtual Realty Group agents as well as the many free tools offered. I did extensive research and I am very pleased with the decision I made to join your group. Your promptness and diligence in setting up my website is also appreciated. Thank you for your great support.–Joe
I have worked with several local brokers for the past decade. Then I found The Virtual Realty Group. They are very easy to work with, especially when it comes to closing deals. They also provide the quickest response to all of my emails and calls every time. I am happy with The Virtual Realty Group so much so, that I've recommended it to my friend -- who's now on board with The Virtual Realty Group as well!–Michelle
When I first looked at "The Virtual Realty Group" web site I really didn't believe that they could provide all that they do. I was wrong. They have greatly exceeded my expectations and have been more helpful than any other association I've had in the real estate industry. Eric is always available and more than helpful. Plus I'm making a whole lot more commission than I have with the big name companies.–Bob
I wish I knew about The Virtual Realty Group before I joined my last company because it sure would of saved me a few thousand dollars. Now that I have found them, I can put more money back into my pocket and build MY business. Great support and marketing for a fraction of the cost.–Scott
I have recently gotten back into the real estate business after a hiatus of a few years. I have found that The Virtual Realty Group, especially Eric, has been extremely helpful and very prompt in answering questions and providing information. I think that this is the perfect fit for me providing all the tools I need and the freedom to grow my real estate business.–Brook
Having been in the real estate game for many many years and having worked for other companies in the past, I want to say a few words about Eric Israel and The Virtual Realty Group. Eric is available day and night to support you in your sales endeavors.....he is far and away the most committed person I have ever encountered in the real estate business.....I can constantly rely upon him for his support, advice and expertise in any and every real estate deal I encounter.....I completely endorse Eric and The Virtual Realty Group to any real estate professional. The Virtual Realty Group is a fantastic opportunity for a new agent breaking into the business or a veteran who wants to keep a larger commission.–Mike
I would like to talk about my experience with the Virtual Realty Group. So far, it has been everything advertised and more. Eric has been there every step of the way to answer questions and walk me through the site and backoffice. My experience with escrow has been an absolute dream, getting my commission check FedEx expressed to the door was awesome. I had one check come on CHRISTMAS EVE! I cannot tell you how easy the online transaction coordinator has been. If you are truly an independent agent looking for a great place to hang you license, I would truly consider looking at everything The Virtual Realty Group has to offer.–Mark
I was a fairly new real estate broker about to do my first real estate deal and needed E&O insurance. So I did a Web search and happened upon The Virtual Realty Group and Eric Israel. It must have been my lucky day! Rather than offering just E&O insurance, I quickly discovered that Eric's company offers a complete solution for brokers and agents that covers all the bases -- vastly more than just E&O. That first deal is under contract and headed towards closing, and Eric and his operation have been indefensible every step of the way. I literally can't heap enough praise on Eric in this short space -- he is amazing, always available when I have a question, always on top of everything, extremely knowledgeable, and a true pleasure to work with. I look forward to doing many more deals with Eric. Regardless of an agent's or broker's experience and skill level, I believe the single best thing they can do to run a great operation -- one that looks like it has a real office behind it, even if they're on their own -- is to call Eric.–Michael
My experience has been very positive with VRG. The online process is very simple. The support you have provided has been more than I expected. There's no micro management, only observations and suggestions on how to improve. The Virtual back office is unreal. Everything I could ever think of or need to help me with my business, is there. I don't feel stressed nor am I under pressure. I am able to work at my own pace. I really feel like I'm running my own firm. Thank you for allowing me to be apart of VRG.–Andre
I have been with VRG for about 8 months. I love it. I can work independently and not give away my commissions or advertise someone else's business. I was leery at first that there were hidden fees or something would change once I joined. I am very pleased there are no hidden fees. They tell you all the fees up front, no surprises. Also, any questions I have had have been answered quickly. I definitely recommend VRG, if you are an independent worker. You have the ability to make more money and still have a great support system.–Vanessa
I have been with The Virtual Realty Group since last December. They are the only company I have worked with since I moved to Charleston in June 2011. I really like the response time of the people be it Justus (the Broker in Charge in SC and NC )or Eric Israel the owner of the company. They have great respect for their agents which is very important to me.–Susan
I have worked with The Virtual Realty Group since January 2012. I made the decision to move to VRG to have more freedom in my real estate endeavors. It fits my needs perfectly. I am a self starter and enjoy working on my own time schedule. However, if I have questions, I can reach out to my BIC at anytime and have my questions answered in a timely manner. I have also met with other agents here in the Charleston area and we have worked well together bouncing ideas and suggestions off each other. VRG has met my personal needs and I hope to continue to grow with the company in the years to come.–Meg
After being with one the largest real estate companies in the Triangle, a change was due. After researching all of my options and even opening my own company, choosing The Virtual Realty Group was definitely the best option. The Owners and associates have been wonderful to work with. Eric stays on the cutting edge. The transition to the The Virtual Realty Group was quick and smooth.–Dewey
I was very pleasantly surprised when I learned of The Virtual Realty Group entry into the Carolinas. I found VRG's unique structure provided me with the new independent income-rewarding opportunity I had been looking for. First, I could work from my home office. Then, no more office expense charges, desk rental, national franchise transaction fees, outrageous commission splits, time-wasting weekly sales meetings or front desk duty. Moreover, I found the founder Eric Israel to be a knowledgeable, dependable, very responsive problem solver. With all the tools an agent needs on-line and in the back office, The Virtual Realty Group is an independent-minded agent's dream.–Justus
Moving to VRG was one of the smartest moves I've made in my real estate career. The flexibility of how to run my business is incredible. I am now able to run my business rather than my Broker dictating every move. This is the new wave, and smartest way for any real estate agent to operate their businesses with higher commissions.–Russ
Since my joining The Virtual Realty Group, I have seen myself grow as a Realtor. I'm making better decisions for myself and my clients. The years of experience that I have in real estate is being pushed to the forefront because at VRG, you truly work for yourself. I love the freedom that VRG provides me. There are no 9am, once per month, sales meetings that you have to attend. There's no one looking over your shoulder, asking you for status updates on your deals. You are not required to report to an office. You are in charge of your career and this means that you must be self-motivated and you must know how to manage your time to be a part of this firm, which means that you have to have good organizational skills. I love the freedom that VRG provides. I would not choose another firm to work for now that I have experienced VRG. –Andre
Overall it has been a very good experience. I like the fact of having so much information at my fingertips. The abundance of tools and resources for marketing, advertising, education, and just about anything imaginable is incredible. I don't think any of us working for VRG take full advantage of the resources available. If we did, we could all make more money in real estate. Eric is always accessible for questions or assistance. I appreciate the fact that about 95% of the time when I call you or e-mail you, you answer right then or get back to me in a few minutes. I appreciate that I can call Eric about anything and he will walk through a situation with me. He is not afraid to say he does not know something, but he always finds out and gets right back to me. For agents who are fairly independent, this is a super company to work for. An agent has all the support needed with training opportunities and resources in the back office. The commission structure is the best of any other company that I am aware of. –Tracy
Opening up for business with The Virtual Realty Group was quick and easy. I had 500 business cards and two personal FOR SALE signs within days, and my website was setup within hours. VRG offers many online tools and resources that enhance my presence and personal branding as a top Realtor. In my short experience with VRG, I have already closed two transactions with no problems or issues. Through our paperless transaction coordinator I received my commission checks at closing! No waiting, no hassle! The best part, I keep 100% of my commissions, less a small transaction fee!!. –Tony
My experience thus far has been going very well. I like the tools available to me, I like the split, and I like the fact that my broker is always readily available. All and all, I have no complaints. Thank you –Jaime
This is the welcome page to our website. We are the Future of Real Estate Today and The Virtual Realty Group. We are the leader in virtual online real estate in many different states. We operate from coast to coast and Hawaii. We offer better benefits, tools and 100% commission plans for the independent-minded agent. All of our commission plans come standard with free E and O insurance, a free paperless transaction coordinator, a free personal lead generating website with IDX home search, free access to our in-house marketing and design department, the ability to be paid directly after a deal closes, an in-house escrow division, free virtual tours and single property websites and so much more. Check out all the tools, benefits, features and advantages we offer every agent with The Virtual Realty Group. 100% commission office, 100% commissions, virtual real estate, virtual real estate office, virtual broker, virtual realty, virtual office, 100% commission, the future of real estate, the future, earn 100% commission, virtual real estate brokerage, brokerages with 100% commission