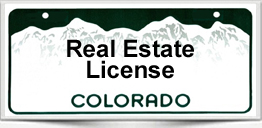 Here are a few schools that have years of experience in offering premier licensing, exam preparation, and continuing education programs that make it quick and convenient for you to complete your required licensing education and prepare for the exam. Browse through the information below and contact us if you have any questions?
1. Acre School
2. Colorado Real Estate School
3. Armbrust real Estate Institute
Click here to be taken to the Colorado Division of Regulatory Agencies (DORA) website to learn more.
This page contains specific information on how to obtain a real estate license. We are the Future of Real Estate Today and The Virtual Realty Group. We are the leader in virtual online real estate in many different states. We operate from coast to coast and Hawaii. We offer better benefits, tools and 100% commission plans for the independent-minded agent. All of our commission plans come standard with free E and O insurance, a free paperless transaction coordinator, a free personal lead generating website with IDX home search, free access to our in-house marketing and design department, the ability to be paid directly after a deal closes, an in-house escrow division, free virtual tours and single property websites and so much more. Check out all the tools, benefits, features and advantages we offer every agent with The Virtual Realty Group. 100% commission office, 100% commissions, virtual real estate, virtual real estate office, virtual broker, virtual realty, virtual office, 100% commission, the future of real estate, the future, earn 100% commission, virtual real estate brokerage, brokerages with 100% commission