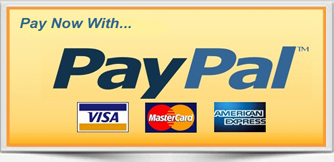 Our New Agent Training Bootcamp provides a great value for brand new agents or any agent who would like to jump start their business. This is a twelve week program and you can choose to pay a one-time fee of just $495 or 3 consecutive monthly payments of $175. New agents will be placed on a 75%-25% commission split for you first 5 transactions. Three of those transactions need to be a standard type sale and the other 2 can be a rental or lease. After completing the five transactions, you are free to choose any other commission plan you desire.
YOU DO NOT HAVE TO HAVE A PAYPAL ACCOUNT TO MAKE ANY OF THESE PAYMENTS.

If you have already registered with Daphne, you can initiate your training by making your payment choice below or feel free to contact us.
This page contains specific information regarding contacting us for more information. We are the Future of Real Estate Today and The Virtual Realty Group. We are the leader in virtual online real estate in many different states. We operate from coast to coast and Hawaii. We offer better benefits, tools and 100% commission plans for the independent-minded agent. All of our commission plans come standard with free E and O insurance, a free paperless transaction coordinator, a free personal lead generating website with IDX home search, free access to our in-house marketing and design department, the ability to be paid directly after a deal closes, an in-house escrow division, free virtual tours and single property websites and so much more. Check out all the tools, benefits, features and advantages we offer every agent with The Virtual Realty Group. 100% commission office, 100% commissions, virtual real estate, virtual real estate office, virtual broker, virtual realty, virtual office, 100% commission, the future of real estate, the future, earn 100% commission, virtual real estate brokerage, brokerages with 100% commission